Featured Properties
Click property image for more info...
BEST ESTATE AGENT IN HAYES 2015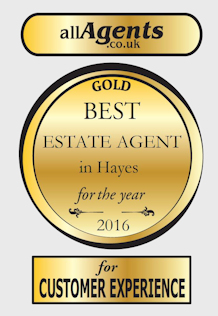 Karwood Properties have been awarded the prestigious award of best estate agent in Hayes for 2015 by allagents.co.uk, Karwood came 1st out of the 34 agents in Hayes. allagents.co.uk provides "The Transparent Agent Scheme". In light of the bad press regarding rogue property agents and numerous pleas for help from consumers and reputable agents, allagents.co.uk has established their "Transparent Agents" Scheme designed to improve the consumers' experience in using an estate or letting agent by providing the tools to inform, empower and help defend them.
Our passion shows through every aspect of Karwood Properties Estate Agent service, with allagents.co.uk commending Karwood properties approach to superior customer experience in which it operates across Hayes, Southall and Northolt. Karwood Properties customer service has been commended to the extent to which it puts the firm head and shoulders above its competitors. High standards are standard practice with Karwood Properties customer service thanks to its first-class training.
For a free up-to-date Valuation please call us or click here.